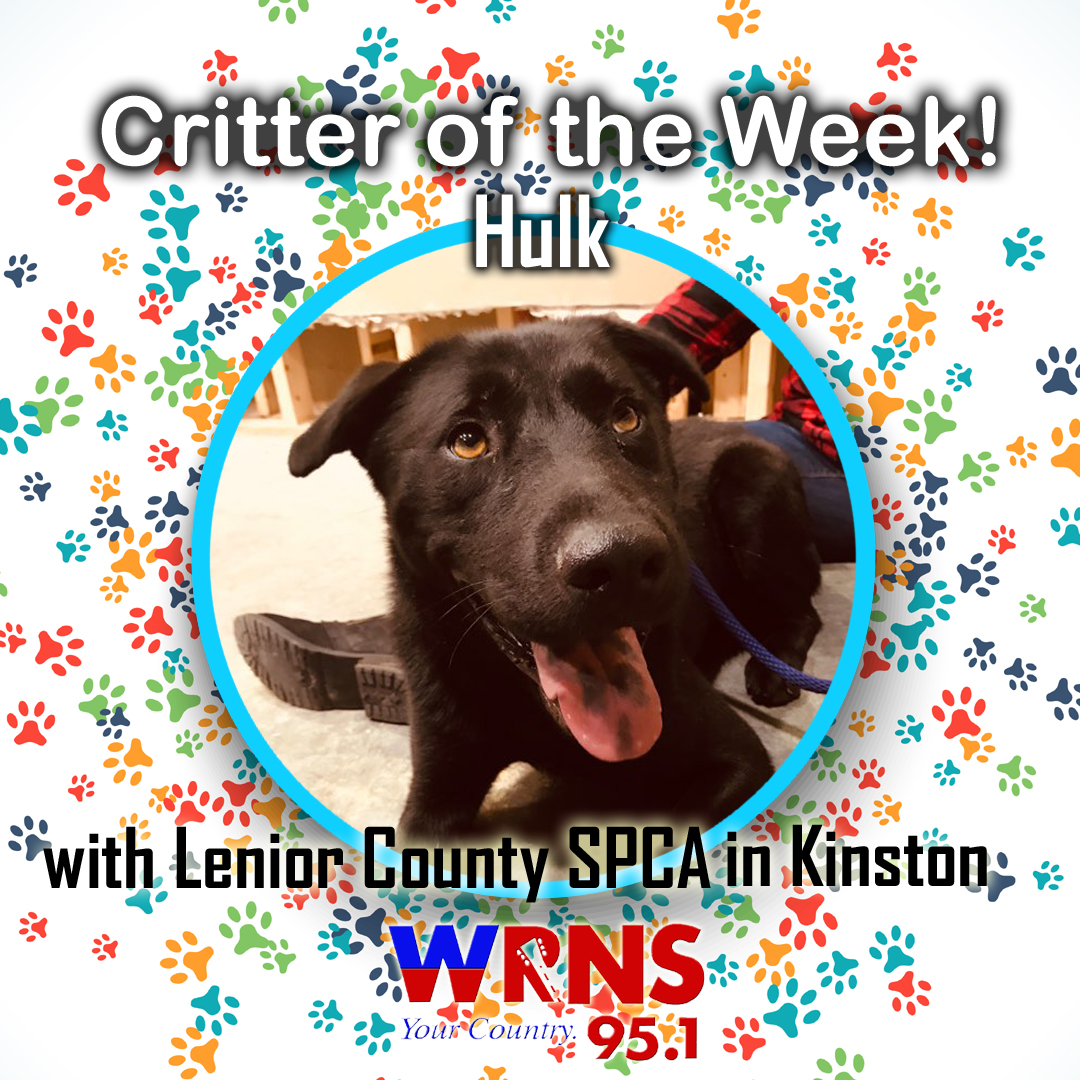 Meet Hulk!
Hulk is about 3 to 4 years old. Don't let the name fool you, he is a very gentle, gentle boy. He will give you sweet kisses for some rubs. Hulk does well on a leash and loves walks. He is heartworm positive BUT is on proper treatment to take care of that problem.
See his Country Critter of the Week video now here!
Visit Hulk at Lenior County SPCA in Kinston at 2455 Rouse Rd Exd. or call them to set up a time to meet him, 252-520-0003.